Liquid Packaging Equipment Spcialists:

Liquid Technology sells and services world-class packaging machinery to liquid processors that increases their production capacity, lowers labor costs, and improves their product quality.
In-Line and Rotary capping
Spindle, 4, 6 and 8
Chuck Style
Cap sorters
Cap elevators
Torque Testers and monitors
Featuring
SureKap
Packaging Dynamics
CVC Technologies
In-Line Labeliing equipment
Wrap labelers
Front / Back labelers
Front / Back & Wrap labelers
Top, bottom and corner
Print and apply labelers
Servo and stepper drive
Featuring
CVC Techonologies
Dealer since 1999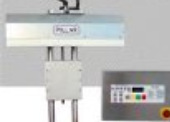 Induction Sealers
In-line universal and tunnel coils
Line mounted
Portable carts
Air Cooled
1kW to 6 kW
Hand held sealers
Featuring
Pillar Technologies
Stainless Steel conveyors
Many widths available
Sanitary Style raised belts
Straight, curves and U bends
Standard material handling
Slide Belt
Roller Belt
Roller
Gravity
Featuring
Packaging Dynamics
Titan Manufacturing
Liquid Technology can supply complete filling lines including
Bottle unscramblers
Coding equipment
Case erectors / tapers
Drop packers
Palletizers
We have strong relationships with many manufacturers to meet your project needs.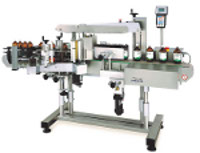 In-Line and Rotary fillers
Pressure Level
Vacuum Level
Net Weight
Positive Displacement
Metered Volumetric
Featuring
Packaging Dynamics
REB Inc.